I realize that it's been a super long time since I wrote a blog post, but I couldn't resist jumping on this week's Top Ten Tuesday, hosted by
The Broke and the Bookish
. It's all about our favorite bookish
friendships
, which isn't always a huge focus in YA.
So today, I'm going to share with you some of my favorite friendships in YA books!
1. Zuzanna and Karou, from Laini Taylor's Daughter of Smoke & Bone series
There are a lot of things to love about this series, and one of them is the amazing friendship between Zuz and Karou. These are two fierce girls. Their relationship could have been competitive, but it was gloriously tension-free and sweet. Zuz is amazing, and I love how much she supported Karou. Honestly, she almost stole the show for me quite a few times throughout this series.
2. Juliette and Kenji, from Tahereh Mafi's Shatter Me series
I love a good platonic girl-guy friendship, and this is one of the best. Kenji is hilarious, and he was an amazing friend to Juliette. He calls her out on her angst, and she helps soften some of his harder edges. I found their friendship especially sweet in the last book,
Ignite Me
.
3. Aria and Roar, from Veronica Rossi's Under the Never Sky series
Okay, I know that I was a huge Aria+Roar shipper, and I still stand by that decision. They coulda been adorable if there had been any romance there, but there wasn't, and I really respect that. Their friendship was really solid, and honestly, I just love Roar. *sigh*
4. Elisa and Storm, from Rae Carson's Girl of Fire & Thorns series
Okay, it's no secret Storm was one of my favorite characters in this series. He's snarky and awkward and hilarious. Basically every time he opened his mouth, I laughed. And I loved the progression of Elisa's relationship with him from wariness to friendship.
5. Jem and Will, from Cassandra Clare's Clockwork Angel series
OMG this is the most epic bromance in all of YA. Hands down. Don't let anyone tell you differently. Their parabati relationship is incredible, and I think the scenes focusing on them (as opposed to the romance) in this series were the ones that really tore me up.
6. Sam and Cassel, from Holly Black's Curse Workers series
Really, I just loved all the characters in this series so much it hurt. Sam and Cassel get into a lot of trouble together, and I just loved how they supported each other all the time. Gah, this series is incredible.
7. Iko and Cinder, from Marissa Meyer's Lunar Chronicles
Girl friendships are the best, even if one of the girls is a robot. Seriously, Iko is amazing, and I want her as
my
BFF. I love how Iko continues to play a role as the series continues, and I'm almost loving the friendship between Iko and Carswell Thorne as much as the one between Iko and Cinder.
8. Simon and Clary, from Cassandra Clare's Mortal Instruments series
This series gets a lot of criticism, but I think one of the best bits is all the great friendships between characters. Simon and Jace have a great bromance too, but I think the Clary/Simon friendship is probably my favorite relationship in the entire series. I love how they've gotten over the failed romance and are even closer now.
9. All the girl relationships in Anna Godbersen's Luxe series
I know two of the girls are sisters, but I'm still counting that. I just loved all the friendships (both positive and negative) in this series - the frenemies, the competition, the devotion and loyalty. There are so many relationships going on in these books between all the girls, and I loved them all.
10. Thomas and Minho, from James Dashner's The Maze Runner series
I was really surprised by how much I liked this book, since it was basically just a bunch of teenage boys being idiot teenage boys, but dude, it's so good! And I really liked the friendship between Thomas and Minho, and how that developed. Gimme a good bromance any day!
Friendships in Classic Books
1. Achilles and Patroclus, from Homer's The Iliad
I don't care what you say, these two weren't romantically involved, because their relationship is so much more powerful and touching if they were just best buddies/brothers in arms. Like seriously. The granddaddy of all good bromances in literature right here.
2. Elizabeth and Charlotte, from Jane Austen's Pride & Prejudice
Poor Charlotte. I feel sorry for her every time I read this book or watch an adaptation. However, at least she has a good friend in Elizabeth! It would have been so easy for Charlotte to hate her - she gets everything that Charlotte has ever wanted, and Charlotte even gets the guy Lizzie didn't want! - but she doesn't, and I think that's powerful stuff right there.
3. Edmund/Lucy and Eustace, from C.S. Lewis's The Voyage of the Dawn Treader
Yeah yeah yeah, I know he's their cousin, but that's distant enough family that they're more like a friend. Mostly, I just love Eustace's character development and how Edmund and Lucy grow to like him.
4. Sam and Frodo, from J.R.R. Tolkien's The Lord of the Rings
THE MOST EPIC OF FRIENDSHIPS EVER! I don't even need to say anything here, do I?
5. Sherlock and Watson, from Sir Arthur Conan Doyle's Sherlock Holmes collection
I think modern adaptations have made this relationship even more iconic, but I enjoyed the friendship in the books, as well. I mean, Watson was kind of an idiot in the stories, but they still had a lot of good interaction.
6. Little Willie and Searchlight, from John Reynolds Gardiner's Stone Fox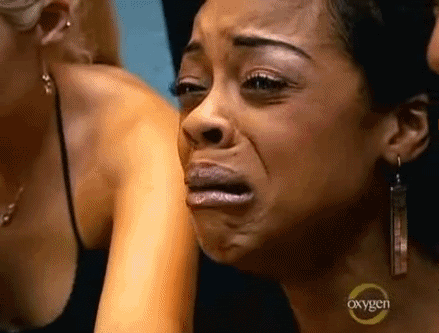 I KNOW SEARCHLIGHT IS A DOG BUT OMG I DON'T EVEN CARE THIS IS THE MOST HEARTBREAKING RELATIONSHIP IN A BOOK EVER BRB I'M JUST OVER HERE SOBBING MY HEART OUT
What are your favorite bookish friendships?
Let me know in the comments!